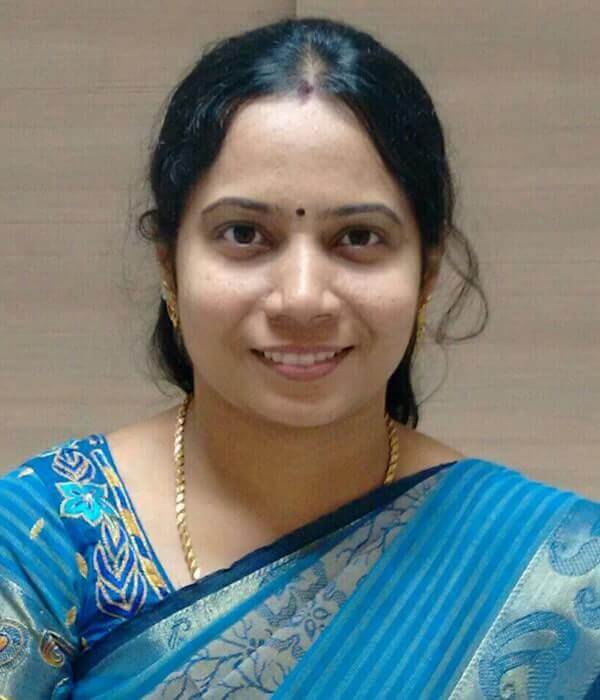 Dr. M. Banupriya
MBBS, MDRT, FIAMS, Ph.D, CCEPC (Palliative care),
Senior Consultant Radiation Oncologist
---
Dr. M. Banupriya is a well known and renowned oncologist, practising in Chennai for the past eight years. She is currently the Director of Kalpavriksham Trust, Thiruvanmiyur, Chennai. She is also a visiting consultant in various leading hospitals in Chennai.Dr Banupriya has been actively involved in social service right from her undergraduate days. What started out as helping poor patients raise funds for treatment has now grown to become a vibrant organization engaged in making healthcare accessible to all sections of the society with additional emphasis on educational support and occupational rehabilitation.
Dr. Banupriya completed her graduation from Government Medical College, Thoothkudi. During her undergraduate days, she was a star academic performer and actively took part in various extracurricular activities and charitable work. She was recognized for her charitable work by the Giants group in Thoothukudi and felicitated as Woman of the year, 2009. It was during this period that she established a foundation called 'Kalpavriksham' with the aim of providing medical and financial aid to those in dire need of the same. Over the years the trust has grown and helped countless people in their moment of crisis.
Following her graduation, she enrolled in the prestigious Adyar Cancer Institute (WIA), Chennai for her post-graduate studies. There she underwent extensive training in various techniques of Radiation Oncology. She was conferred the Best Outgoing Student medal for the year 2014 by Dr. V. Shantha, Chairperson of the Cancer Institute, Adyar (WIA), for her all-round performance as a resident during her training. The Dr. MGR Medical University, Tamil Nadu awarded her the Gold Medal for best performance in MD Radiation Oncology for the state of Tamil Nadu in the year 2014.
Dr. Banupriya is a practitioner with unmatched expertise in her field. She strives to provide ethical and good quality healthcare. With the intention of imparting the best medical care for those in need at an affordable cost, she established Kalpavriksham Trust at Chennai. Dr. Banupriya has adopted a holistic approach in treating her patients and treats various kinds of cancer with the latest radiation technologies with special emphasis on patient well being and early rehabilitation.
Professional Experience
Director Kalpavriksham Trust, Chennai.
Visiting Consultant at HCG Cancer Centre, Alwarpet and Billroth Hospitals, Shenoy Nagar
Member - Institutional Ethics Committee (for Post Graduate Medical Students), Sri Ramachandra Medical University, Porur, Chennai.
Educational Qualifications
MBBS- Thoothukudi Government Medical College (2004-2010)
MD (Radiation Oncology)- Cancer Institute(WIA), Adyar (MGR University) (2011- 2014)·
Fellowship of Indian Medical Association Academy of Medical Specialities (2018)
Certificate Course of Essentials of Palliative Care, Indian Association of Palliative Care (2019)
Ph. D, currently pursuing at Saveetha Medical University.
Awards
Gold Medal (MD) from Dr. MGR Medical University (2014)
Best Outgoing Student Award from Cancer Institute (WIA), Adyar, Chennai (2014)
Fellowship Award in Indian Cancer Congress, Delhi (2013)
Woman of the year 2009 for charitable work awarded by Giants Group international, Thoothukudi
Memberships
Life Member- Association of Radiation Oncologist of India
Life Member- Indian Brachytherapy Society
Life Member – Indian Society of Neuro Oncology
Life Member- European Society of Medical Oncology (ESMO)
Life Member – International Gynecological Cancer Society(IGCS)
Life Member- Indian Medical Association, Chennai South
Life Member- Indian Medical Association Academy of Medical Specialities (IMA
AMS)
Life Member- Women Doctors Association of India (WDA)