Techniques of External Beam Radiation Therapy
---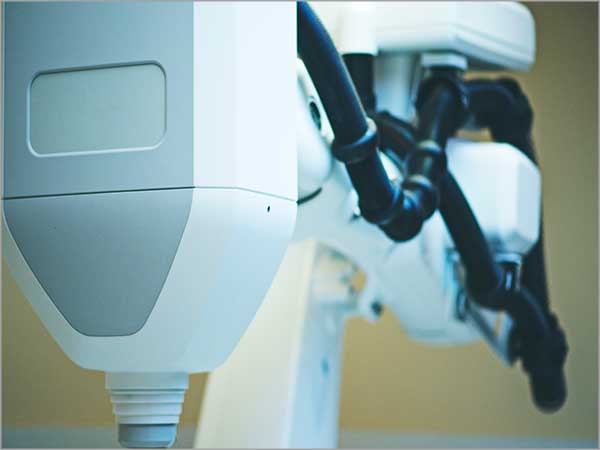 Radiation oncology is a branch of medicine which deals with the treatment of cancers using high energy X-rays. The advantages of radiation therapy is that it is painless and effective in treating solid tumors. Recent advances in radiation technology have revolutionized patient care by making it more precise and reducing adverse effects. There are several techniques of radiation therapy used to treat cancer. They are listed below:
Three-Dimensional Conformal Therapy- Here depending upon the shape of the tumour, the radiation beam is moulded to fit the tumour, thereby reducing the dose to surrounding tissue.
Intensity Modulated Radiation Therapy (IMRT)- IMRT is an advanced technique of conformal radiotherapy which treats cancer precisely by delivering high dose to the target volume and low dose to the nearby normal cells. Each beam is subdivided into multiple small beamlets with varying intensity allowing for different radiation doses in treatment volume, and hence its called Intensity Modulated Radiation Therapy.
Image Guided Radiation Therapy (IGRT)- While undergoing IGRT high-quality images are taken before radiation therapy to monitor the tumor position, size, and shape. It particularly treats tumors and cancers located close to sensitive body parts like brain stem, optic nerve, spinal cord etc.
Rapid Arc- Rapid Arc or Volumetric therapy is a type of IMRT that distribute radiation in a 360-degree rotation around the patient's body in an arc shape. It can deliver radiation within 3 minutes or less compared to IMRT and IGRT which might take 8 - 10 minutes. This is an advantage because shorter treatment time means less chance of movement of target tissue hence more precise radiation.
Stereotactic Radiosurgery (SRS) & Stereotactic Body Radiosurgery (SBRT) - Stereotactic radiosurgery is a non-surgical radiation technique in which we use a high dose single fraction of radiation to treat small tumours in the brain, spine and other parts of the body whereas in SBRT we use multiple fractions of radiation to treat small tumours.