Pediatric Clinic
---
Pediatrics is a branch of medicine which deals with the physical, mental and social health of infants, children, and adolescents. A doctor who is involved in treating the health issues of children is known as Pediatrician.
Children are different from adults anatomically, physiologically and psychologically. Thus, the children require special and sensitive care in every stage of their growth. Children from birth to the age of 13 years can be treated under paediatrics division.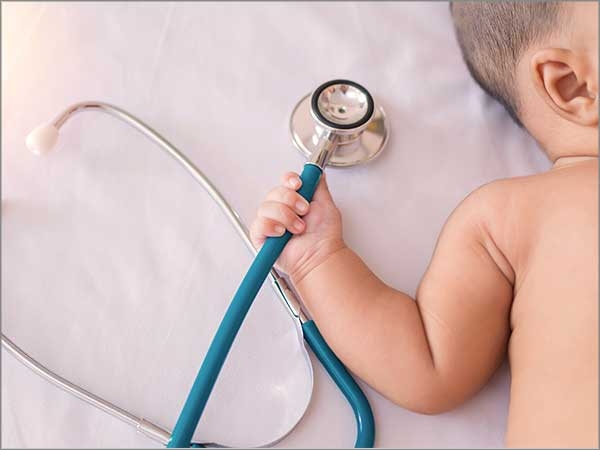 The aim of pediatric medicine is to reduce the infant mortality rate and to promote a healthy lifestyle for the children to live a long disease-free life. Paediatrician diagnoses and treats several conditions like injuries, infections, organ diseases, dysfunctions, and cancer. They are involved in the prevention, early detection, and treatment of health problems in children.
Paediatricians are involved in clearly defining a child's health status and include other specialists in consulting as and when needed. Paediatricians treat the following problems in children:
Behavioural problems
Functional disabilities
Social stress
Developmental disorders
Mental issues like depression and anxiety
There are many diseases affecting infants and children some of them are listed below:
Ear Pain- Ear pain is very common among small children that are caused by infection, cold or sinusitis. Sometimes, the children may have a high fever with an ear infection. In such a case, paediatrician prescribes antibiotics.
Chickenpox- Chickenpox or varicella is a mild disease that occurs in both children and adults. Chickenpox causes red rashes and itchiness all over the body. When the child gets recovered from its small spots or marks can be seen throughout the body.
Fever and cold- Fever is common in children. A viral infection is the main cause of fever, cold and upper respiratory problems.
Mumps- It is a contagious viral infection which is common among the children between the ages of 5 to 15 years. Mumps is caused by the mumps virus. Mumps is identified by the painful swellings at the side of the face, usually below ears. It is spread by sneezing, coughing or by direct contact.
Rubella- Rubella is also a viral infection was commonly seen in children. Rubella virus spread while coughing, sneezing or closely interacting. It takes around two to three weeks to come out from rubella infection. It is recommended for the small children to take vaccination against rubella as a part of the childhood immunization program.
Whooping Cough- Whooping cough is more serious in infants. It is an infection caused by bacteria in the lungs and airways. Babies under the age of first 12 months are at the risk of whooping cough. The effective way to prevent a whooping cold is to get vaccinated.
Apart from these, various diseases suffered by children such as measles, skin infection, bronchitis, urinary tract infection, vomiting, diarrhoea and others are treated under paediatrics.
How is paediatrics different from adult medicine?
Treating a child is not like treating adults. The smaller body of an infant or a child has a considerable physiological difference from that of an adult. A paediatrician must consider the immature physiology of an infant or child before considering the symptoms, diagnosing the disease and treating the disease.